You can't image how excited I was that day.
Every lady got a warm hug from Greyson. And I had a chance shaking hands with him. The most unforgetable thing is we celebrated Greyson's 15th Birthday together! Even though it's toooooo early.
July, 2nd, 2012 Greyson Arrived Changsha, China. His first visit in mainland China begins.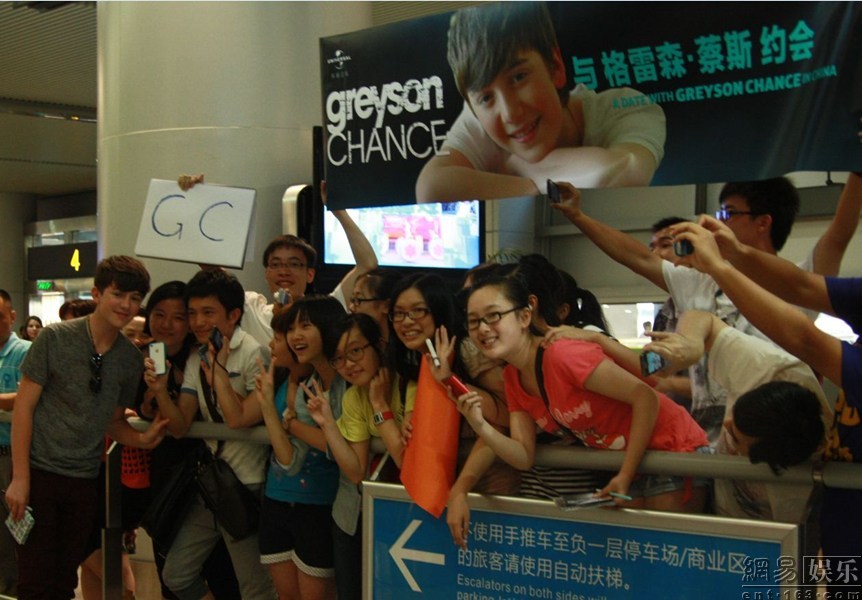 He is such a good kid and so active to take photo with his Chinese Fans.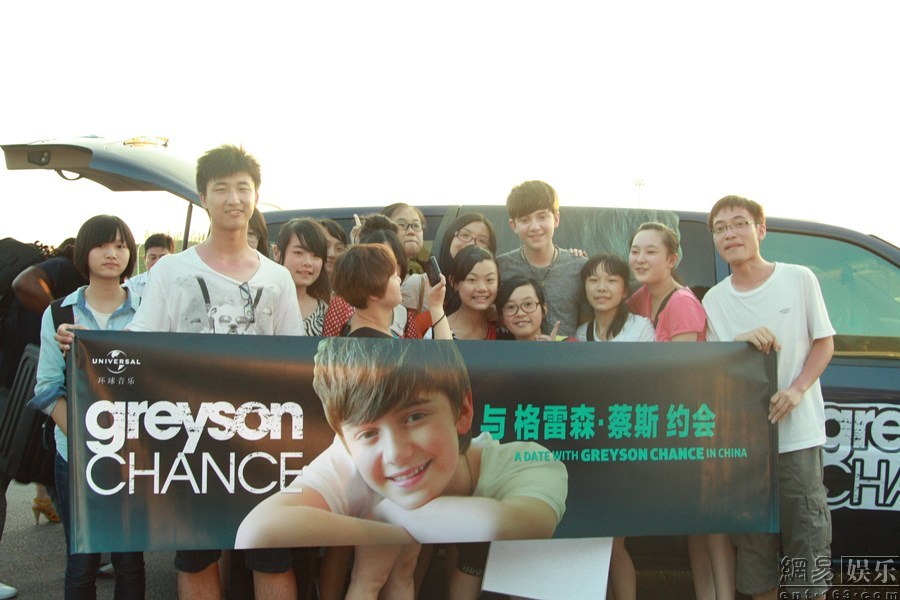 Leaving to his Hotel
July, 3rd, 2012 A Date With Greyson Chance
Haha, If I were a girl I may creazy for this chance to be with him.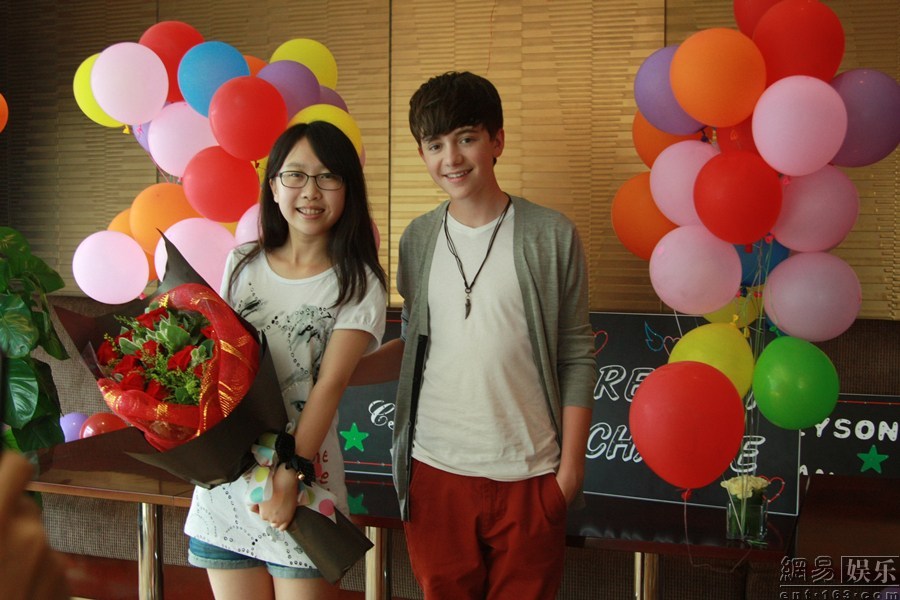 The winner of A Date With Greyson Chance is enjoying her date, holding flowers from Greyson!
Then, the next activity is celebrating Grey's 15th Birthday! Yeap, It's too early but Greyson enjoyed it.
Guess which one is me? I won't tell you that I am the oldest one, stading Grey's right side.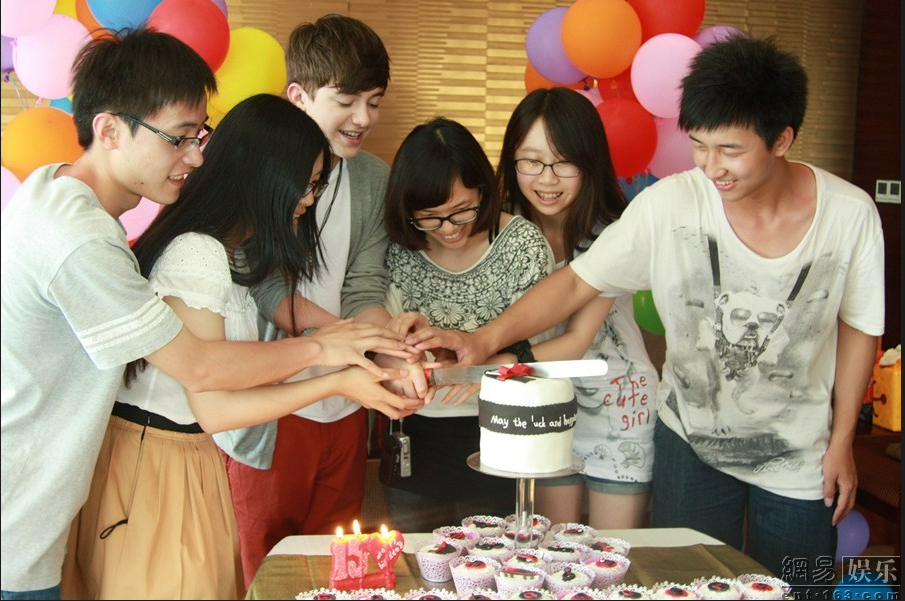 Have you seen that I was holding his hand???
Now Photo Time!
Oh my ! Greyson is looking at me!