Didn't show up online for a while. A few days ago, when I participated in the Wechat Red Envelope color lucky draw held by Hu Hexian in the Wechat group, I noticed that Cysui was holding another lucky draw, which is, an Civil Code of the People's Republic of China book. As I did not win any lucky draw for years, I did not give any expectation for this time either. What surprised me is I am the lucky dog this time. Now I am here to show off my prize.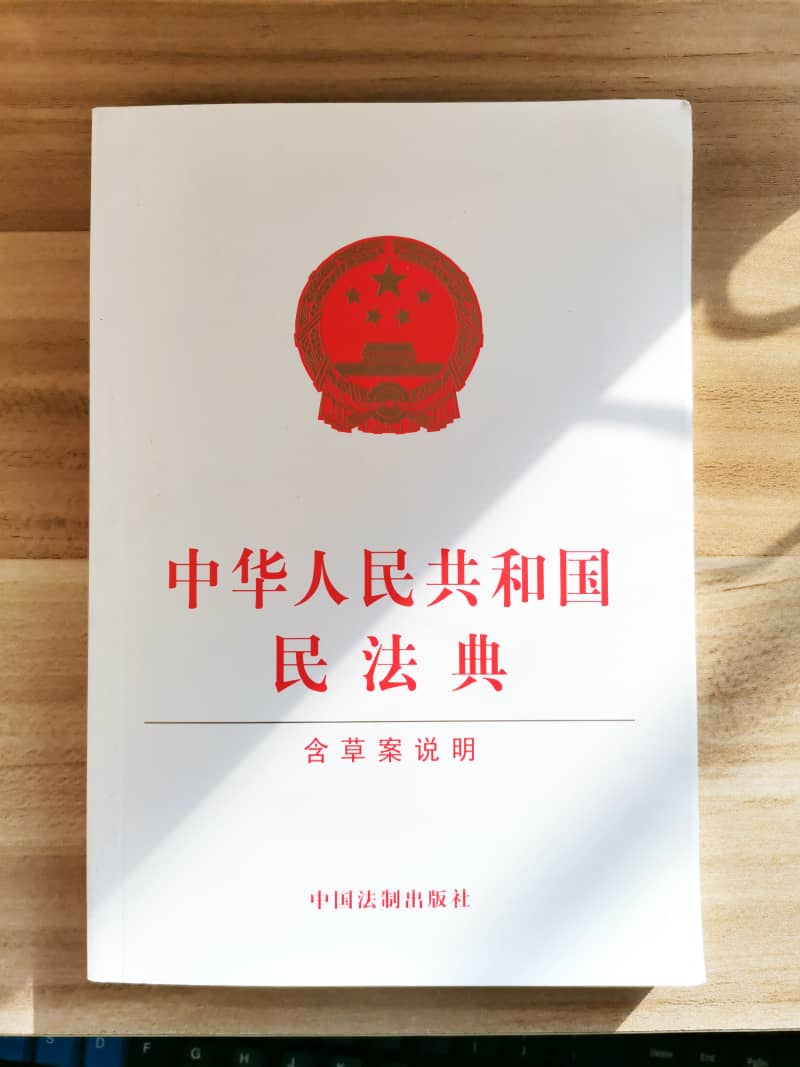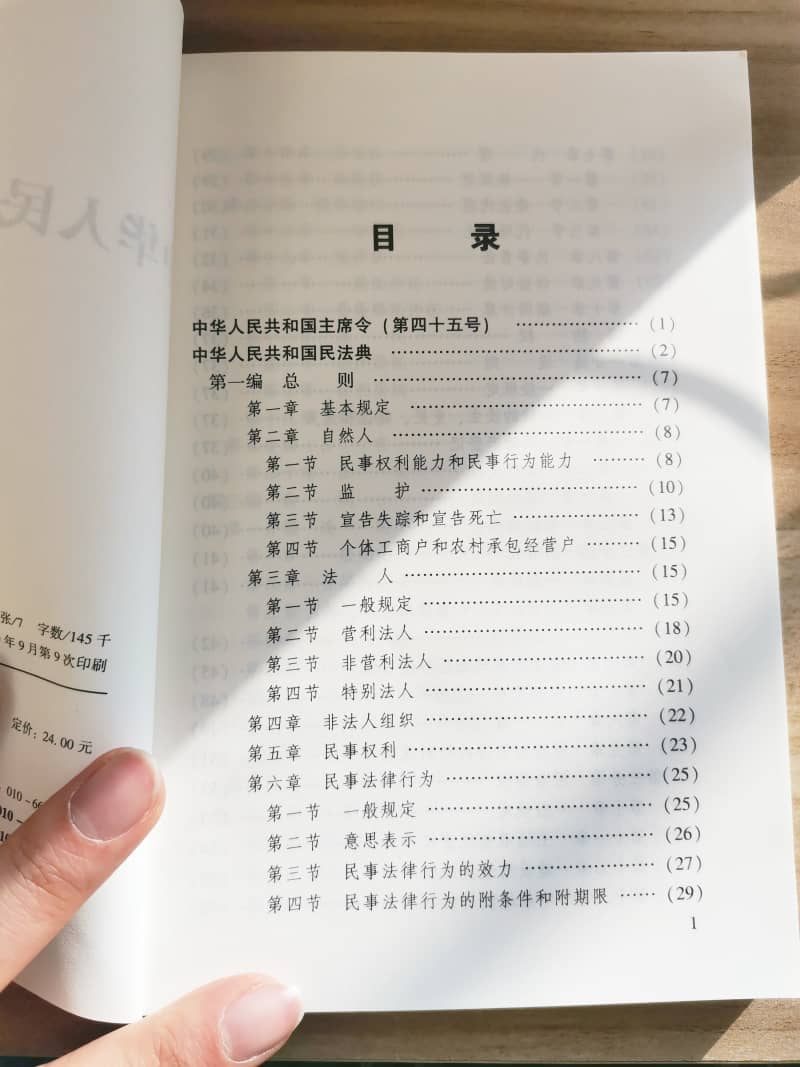 Cysui kindly reminded me that this book will be carried by JD Express once he shipped it out. I thought he just used JD express service at first, however, when I got this book I finally noticed that he bought me this Civil Code from JD for me. What an adorable kid. And it makes me flattered. Well, the night light I send to him is still sleeping at the China Post warehouse with no one knows when it will be delivered. Really awkward.
By the way, the two photos are very birght on my phone, but looks dark on my computer screen. It's weird.